Zyanya Condo | Site Plan
Zyanya is a brand new residential development that is located in one of the premier districts in Singapore. The condo's address at 8 Lorong 25 Geylang in District 15. The freehold condo is developed by the well-respect NNB 8 Development Pte. Ltd and has an expected TOP in 2024. With a site area of 1061.80 sqm, the development offers just 34 residential units and 9 typical types of facilities, offering enjoyable experiences for you and your family.
Zyanya Condo provides you the site plan including Pedestrian Gate, Vehicular Entrance Gate, Open to Sky Staircase (from 1st to 3rd), Pool, Sun Deck, Outdoor Pavilion (with BBQ Pit), Outdoor Gym, Landscape and Lift Lobby,... Looking at the site map, one can see right outside the project is the Pedestrian Gate. Going deep inside the project is the place where all other internal utilities are gathered with full features, serving people the most comfortable and peaceful life.
Zyanya Residences is considered as an exclusive boutique collection which is located in a prominent location. The condo is home to the elites who is seeking and embrace the urban living in connoisseur and privacy. The designers focus on using the most land to bring a new life with fully conveniences with L-shaped concept and the landscape is bounded by the greenery that occupants can enjoy all the life without too crowded.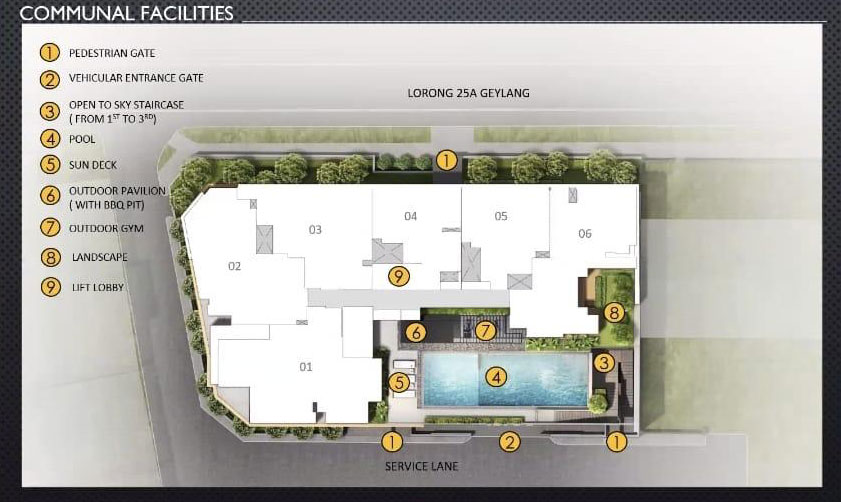 Zyanya Condo Site Plan
Enjoy every day with Zyanya Condo Facilities built to meet all your essential needs, swimming or partying, or simply reading an interesting document, all at your fingertips!
Click For Balance Units Available & Price
Zyanya Condo - Luxurious Living For Nature Lovers