Zyanya Other Projects | Rezi 24 - Rich life in dynamic Geylang
Zyanya is strategically located along Geylang Road in the popular 14th District, close to a number of facilities serving daily needs and lifestyles. By living here, you will also be entering an area that is undergoing massive transformation and has huge potential for growth. This apartment is conveniently located near Mountbatten, Dakota and Aljunied metro stations. With everything nearby, the new development will ideally suit your active lifestyle needs. Its superb location just minutes from the electrified metropolis of Singapore makes it the ideal place for your active lifestyle. Also, if you are interested in some projects near this area, read more about Rezi 24 and its attractions below.
You are looking for some other projects near Zyanya Condo and want to get more detailed advice, please take a look at Other Projects. Don't forget to contact us to get great deals!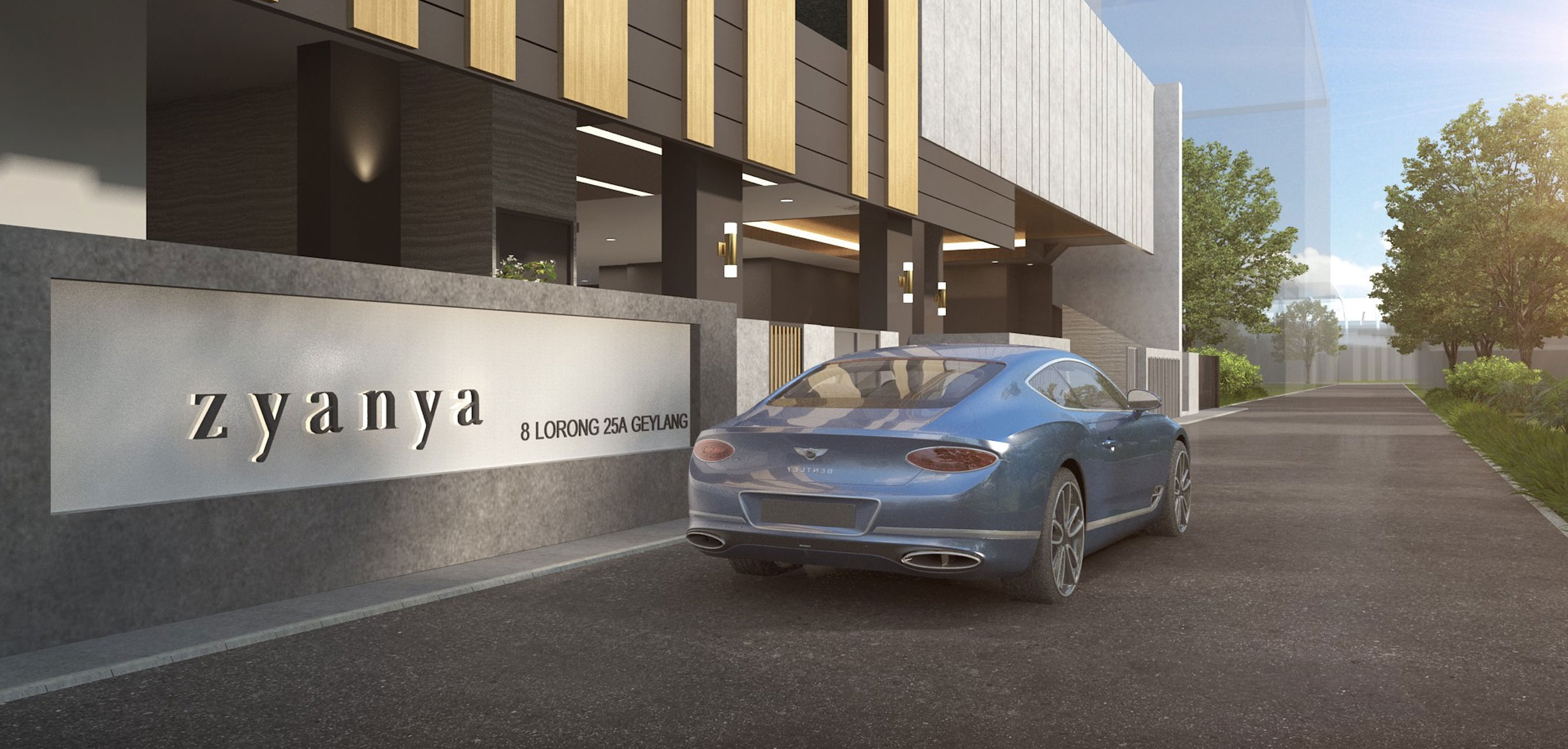 Zyanya - Perspective of the front entrance of the project at 8 Lorong 25a Geylang
Nestled in a serene city-side environment away from the hustle and bustle of the city, Zyanya Condo and Rezi 24 both feature a contemporary design but have a good focus on residents for you to enjoy a best quality lifestyle. In terms of amenities, Rezi 24 Condo has modern facilities from a rooftop swimming pool with sundeck, Jacuzzi, gym, to Alfresco Garden with barbecue area.
Surrounding the Zyanya Residences and Rezi 24 neighborhoods are a variety of state-of-the-art community amenities to support the neighborhood's modern lifestyle, ranging from shopping malls, top educational institutions, medical facilities , supermarkets, food centers to cafes, financial institutions and entertainment venues. The famous Orchard shopping belt is less than a 15-minute drive from the residence, leading to numerous shopping centers and malls that will satisfy the shopping and fashion needs of the occupants of Rezi 24.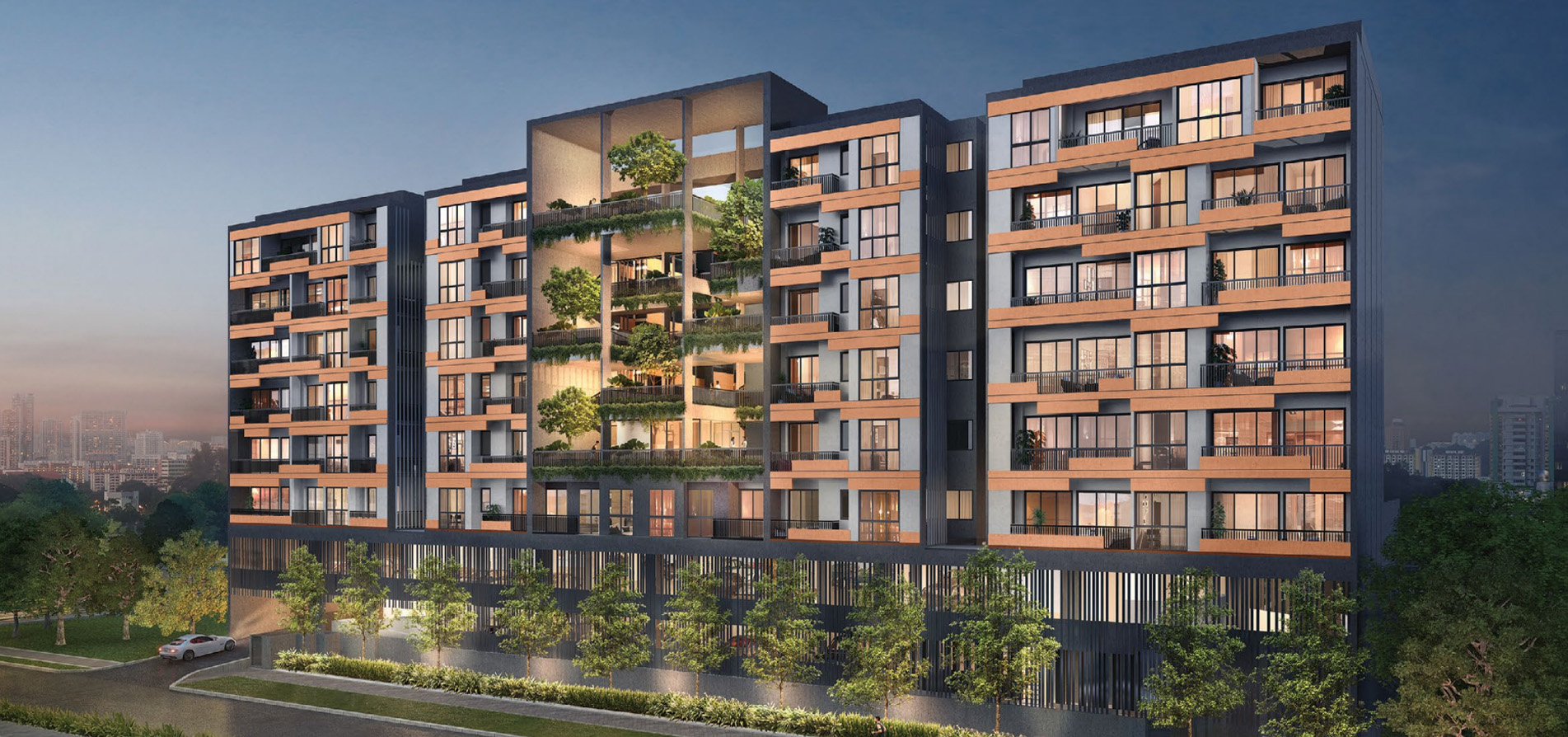 Rezi 24 - Perspective of facade design and general utilities of the project
Enjoy Great Discount Offers With An Exclusive Showflat Preview!
Zyanya Condo - At Home With Wellness Luxuriate In Comfort