Zyanya Other Projects | Olloi Condo - Freehold in a heritage town.
Developed by NNB 8 Development Pte Ltd and currently under construction, Zyanya will offer a total of 34 units with attractive landscaping and amenities. This project is conveniently located among a multitude of parks and recreational attractions to live in, as splendid as the natural beauty that surrounds it. The project's attractive location in the heart of District 14 will make you happy to call it home. The neighborhood is a haven for those looking for a convenient lifestyle that balances indoor and outdoor living. If you are looking for a similar project, you may want to learn more about Olloi Condo, check out the details of this suggestion right below.
If you want to see more about the recently launched projects as well as those with similar characteristics to Zyanya, check out New Launch for more details.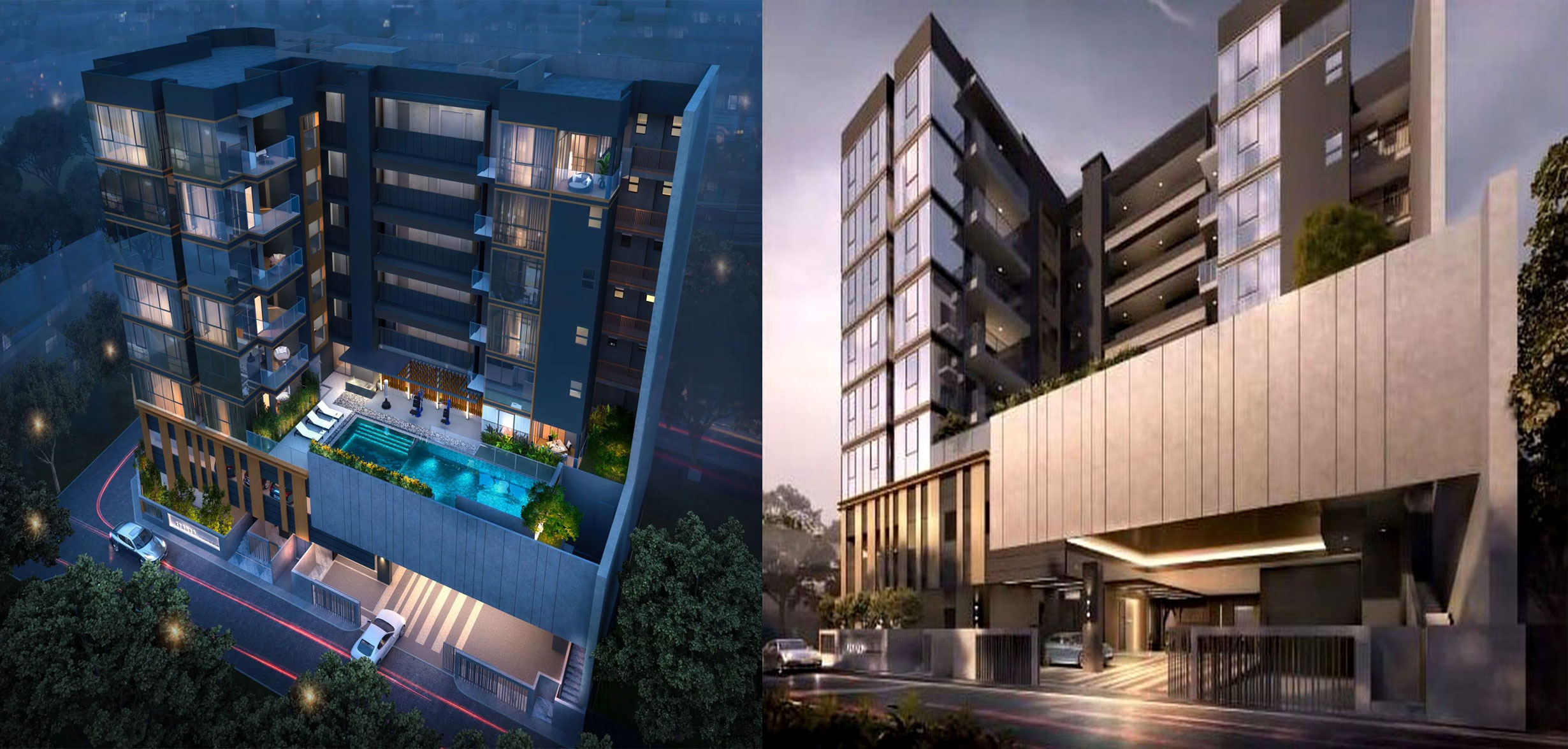 Zyanya Condo - Perspective of the project's facade with details of the surrounding landscape
While Zyanya Condo is a small apartment project, Olloi is an upcoming boutique apartment located along 50 Lorong 101 Changi Road. A total of 34 exclusive apartments, this one is a private living sanctuary built to last through generations. Located in a peaceful low-rise private area of ​​Joo Chiat Estate in District 15, this beautiful development is purposefully designed with spacious and elegant living in mind. This low-rise project consists of 5 floors and mainly consists of 3 and 4 bedroom apartments. Designed with fresh landscaping in mind, the Garden of Serenity and covered Sunrise Gardens are some of the serene corners for residents to relax and recharge after a long day. Common facilities such as the BBQ Pit Glass House Pavilion, Jacuzzi and 25m-long Infinity Pool can be found on the project's leisure deck.
If Zyanya Residences is located in the lively Geylang area, Olloi Condo is located in a more peaceful area and you will be mesmerized by the rich heritage of Joo Chiat Estate. Joo Chiat Estate is a popular spot for photographers, foodies and cafes. Just a short walk away, Olloi's residents will be spoiled for choice by an abundance of eateries and cafes. Within a 10-minute walk, there is also KINEX (the former One KM shopping mall). Nearby Lifestyle Mall, I12 Katong Mall, SingPost Center, Paya Lebar Quarter (PLQ) and Paya Lebar Square are also great alternatives. With a wide range of entertainment, wellness, retail and dining services, residents of Olloi can access almost anything within minutes of their home.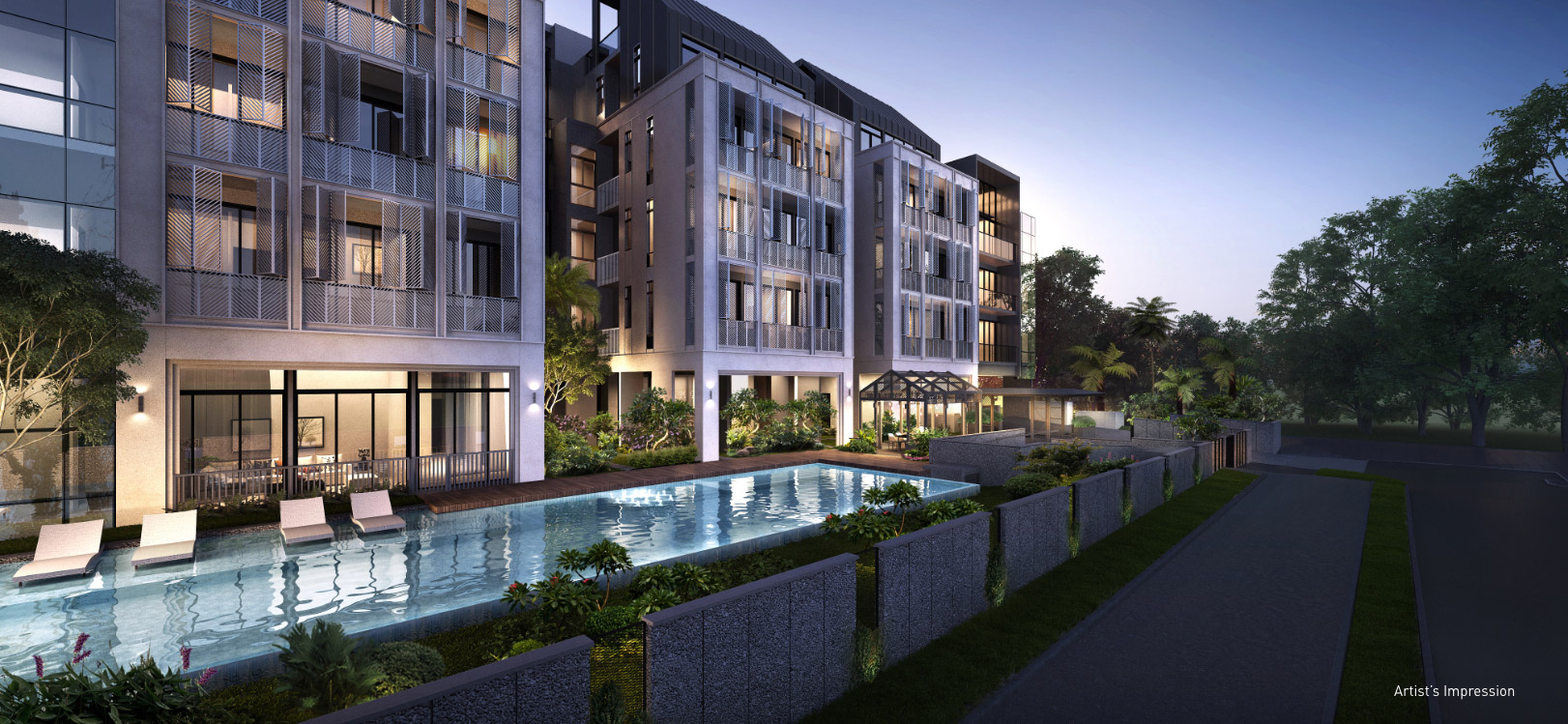 Olloi Condo - Landscape design perspective with the project's swimming pool
Just One More Step To Being A Exclusive Homeowners!
Zyanya Condo - At Home With Wellness Luxuriate In Comfort