Zyanya Other Projects | Discover NoMa - A Project Inspired By NYC's Vibrant Nomad Area
Zyanya is a newly launched independent property located at 8 Lorong 25A Geylang Singapore. The new condominium consists of an 8-storey residential block consisting of 34 apartments ranging from 1 to 4 bedrooms with parking spaces on the 1st and 2nd floors and a swimming pool on the 3rd floor. Outstanding apartment building with first-class amenities. Privileged location within minutes to world class destination. This apartment is an exclusive boutique collection, home to the elite who seek and embrace the city living in style and privacy. Around the rejuvenated campus, there is no shortage of places to eat, relax and party. It also offers a multitude of transportation options no matter where you are traveling. So convenient as if you were in the center of the city. If you are interested in a project similar to Zyanya, learn about NoMa through the article below.
To refresh your discovery list, see more other projects similar to Zyanya now with plenty of detail not to be missed. Do not forget to leave a contact to receive direct advice from the professional sales team.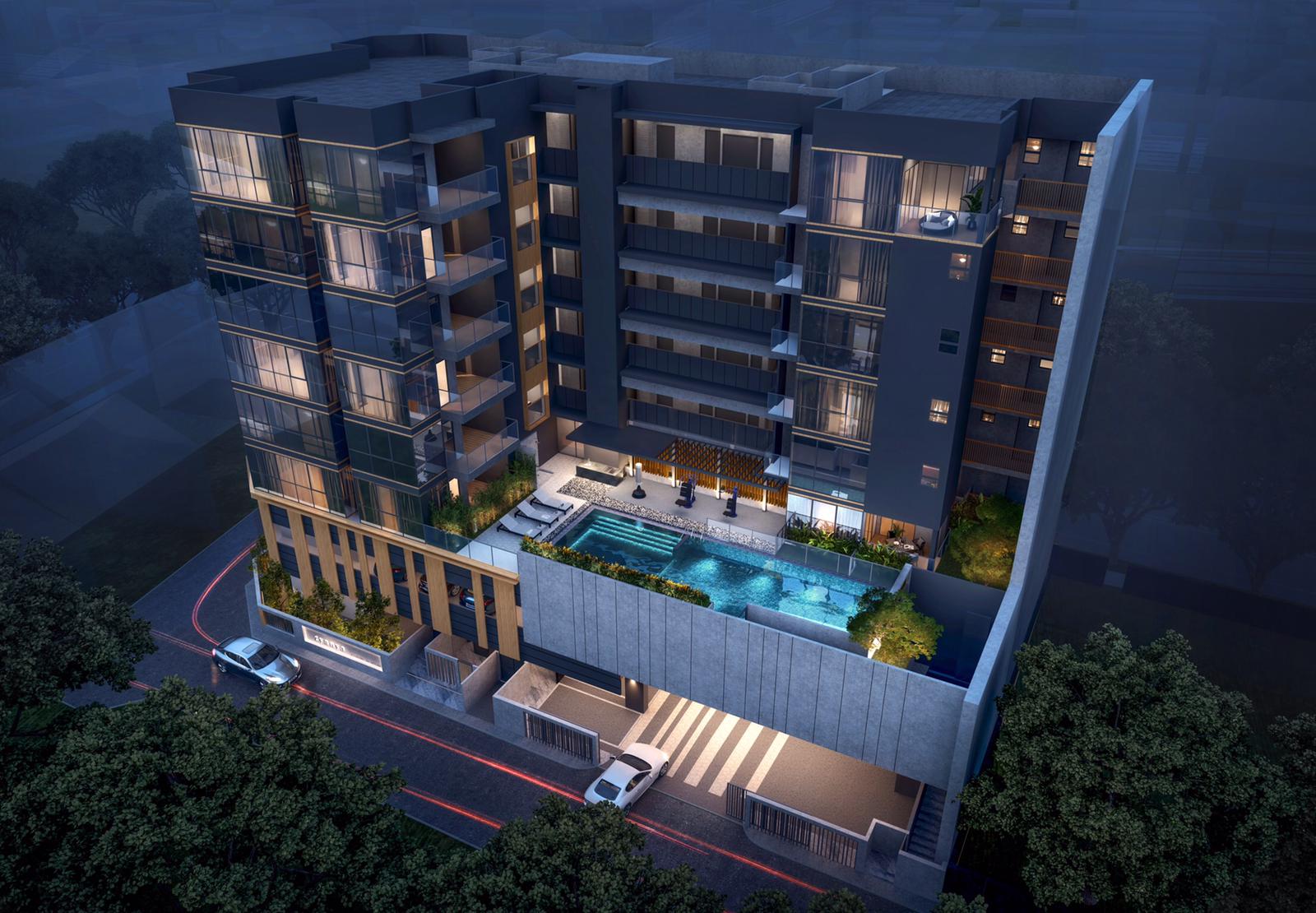 Panoramic perspective Zyanya - Including internal utility area, entrance gate and apartments.
Also a potential Freehold project like Zyanya Condo, NoMa is located on the edge of the city and in the busy Geylang area. The newest free-standing apartment complex of 50 exclusive apartments is introduced to you by Macly Group. It is strategically located along Guillemard Road. This development varies from 1-5 bedrooms, aiming to provide premium comfort for future residents. This apartment is definitely a place that property seekers would love to visit. Being easily accessible and from various amenities is one of the key reasons why this project is so sought after. Main offices as well as entertainment facilities are just minutes away. Educational institutions can be reached through various access roads and the nearest public transport.
One of the attractions of Zyanya Residences and Noma is their strategic location. In particular, Noma is located along Guillemard Road, with many MRT stations just minutes away. The list includes stations such as Mountbatten MRT, Aljunied MRT and Dakota MRT. These stations provide comfort when traveling for passengers. In addition to these stations, bus stops are also nearby. For residents who need prestigious educational institutions, prestigious schools surround the property. Local schools include Geylang Methodist Primary School, Kong Hwa School, Broadrick High School and Whampoa High School. Shopping and leisure activities are important for a balanced and enjoyable life. And so the area is surrounded by numerous shopping malls and entertainment centers that provide facilities and spaces for leisure.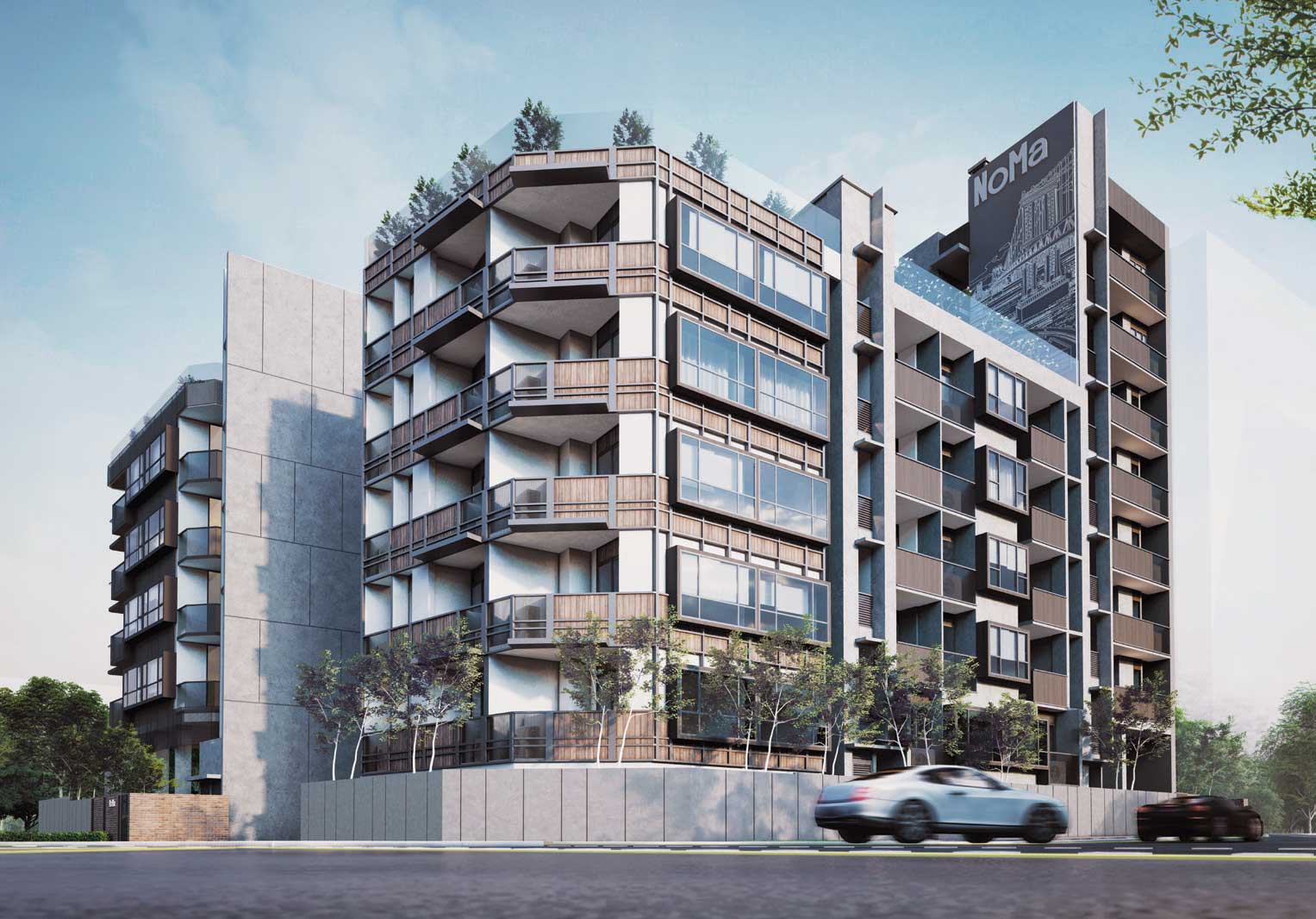 Zyanya Other Projects - Perspective of the facade of Noma
Schedule Early With Us To Get The Latest Updates!
Zyanya Condo - Wellness-Centric Facilites To Inspire A Good Life