Zyanya - Top 8 Attractive Factors That You Should Invest In
Prominently located within minutes of nearby amenities, Zyanya is an exclusive boutique residence with 34 apartments, including 1 to 4 bedroom apartments and 4 penthouses. This is the home for the elite who love city life in style and privacy. Around the rejuvenated campus, there is no shortage of places to eat, relax and party. It also offers loads of transportation options no matter where your heart takes you. With the available privileges, the project allows you to enjoy the facilities as if living in the core of the city.
Instantly discover Zyanya details and units available right here. This information is the most official and specific about the project up to now, see now for more useful information.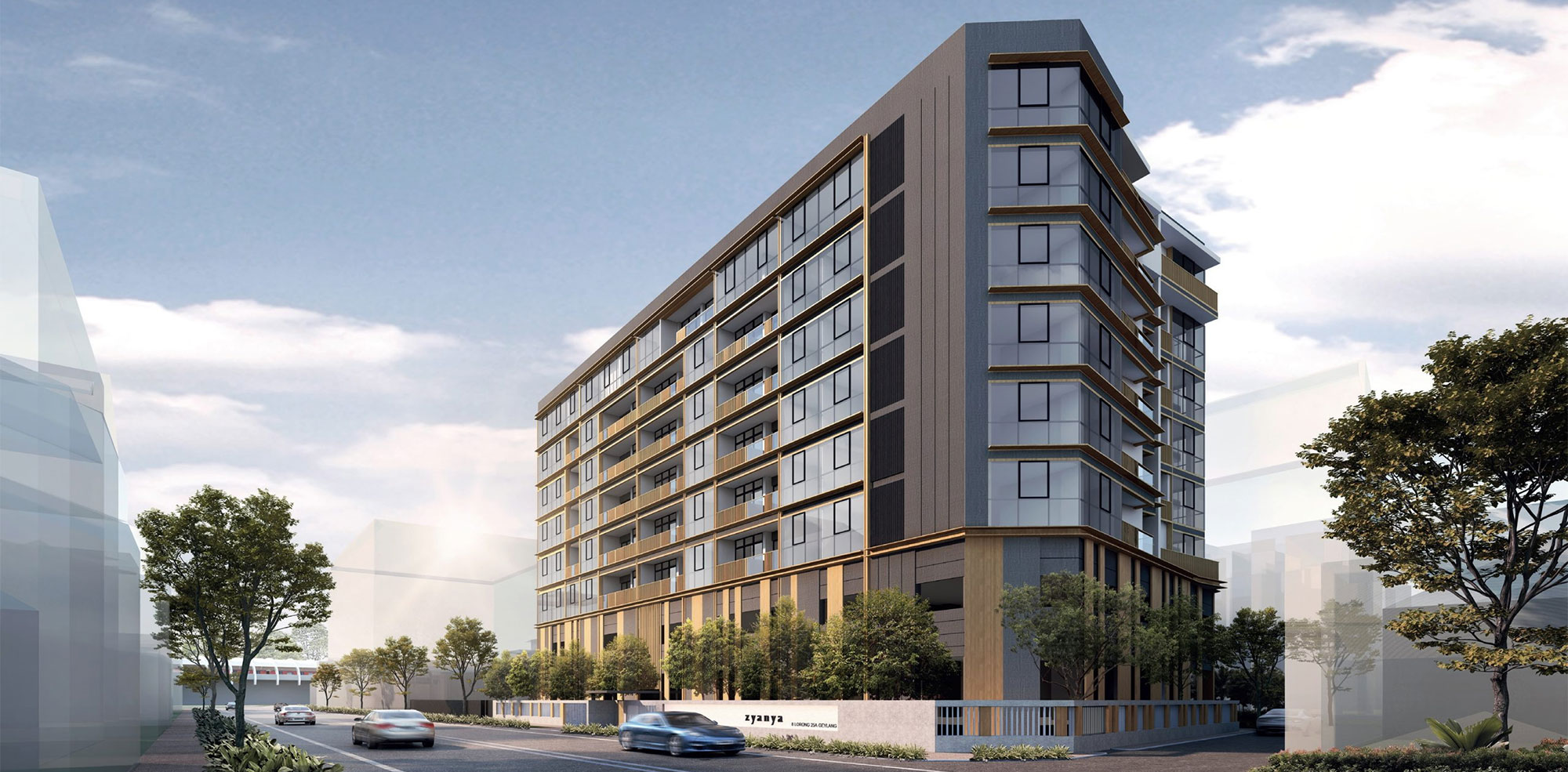 Zyanya has a facade facing a peaceful neighborhood. (Artist's Impression)
Learn about Zyanya's landscape and design right here!!
With modern beauty, Zyanya Condo is an outstanding apartment building with first-class amenities. Each apartment is purposefully built with cutting-edge architecture and smart home technology to elevate your life. This is one of those condominiums with exceptional amenities that redefine luxury in Geylang. The design is focused on updating the trend, making this project special and the price is also affordable for many families. In particular, 5 dual-key units provide the ideal spatial solution, whether you are a multi-generational family living under one roof or looking to generate rental income without giving up your lifestyle. Like two homes joined by a common foyer, enjoy privacy and flexibility like never before.
Regarding the design of the common area, Zyanya Residences provides utilities to make your lifestyle more complete and richer. These amenities include a barbecue pit, sun deck, outdoor workout area, gym, swimming pool, children's playground and lounge. You'll be spoiled for choice when it comes to creative and jewelry workshops hidden in and around the Mountbatten area, which contribute to the inspiration, eclecticism and uniqueness of the neighborhood.
8 Prospering Reasons, 1 Perfect Decision -The attractions of Zyanya are worth your investment
1. CITY FRINGE LIVING - Private residential enclave minutes away from business hubs and CBD
2. CONNECTIVITY - 1 MRT station at your doorstep, 3 MRT stations within 1km and bus stops nearby
3. EDUCATION - Reputable local and international schools within 1km
4. CENTRAL BUSINESS DISTRICT & MARINA BAY SANDS - Less than 10 minutes drive
5. TRANSFORMING PAYA LEBAR CENTRAL - Less than 4 minutes drive
6. NATURE OFFERINGS - East Coast Park and Gardens By The Bay less than 10 minutes drive
7. DUAL- KEY UNITS - For own stay and rental for passive income
8. EXCLUSIVE POOL - FACING UNITS - Townhouse alike with amenities at the doorstep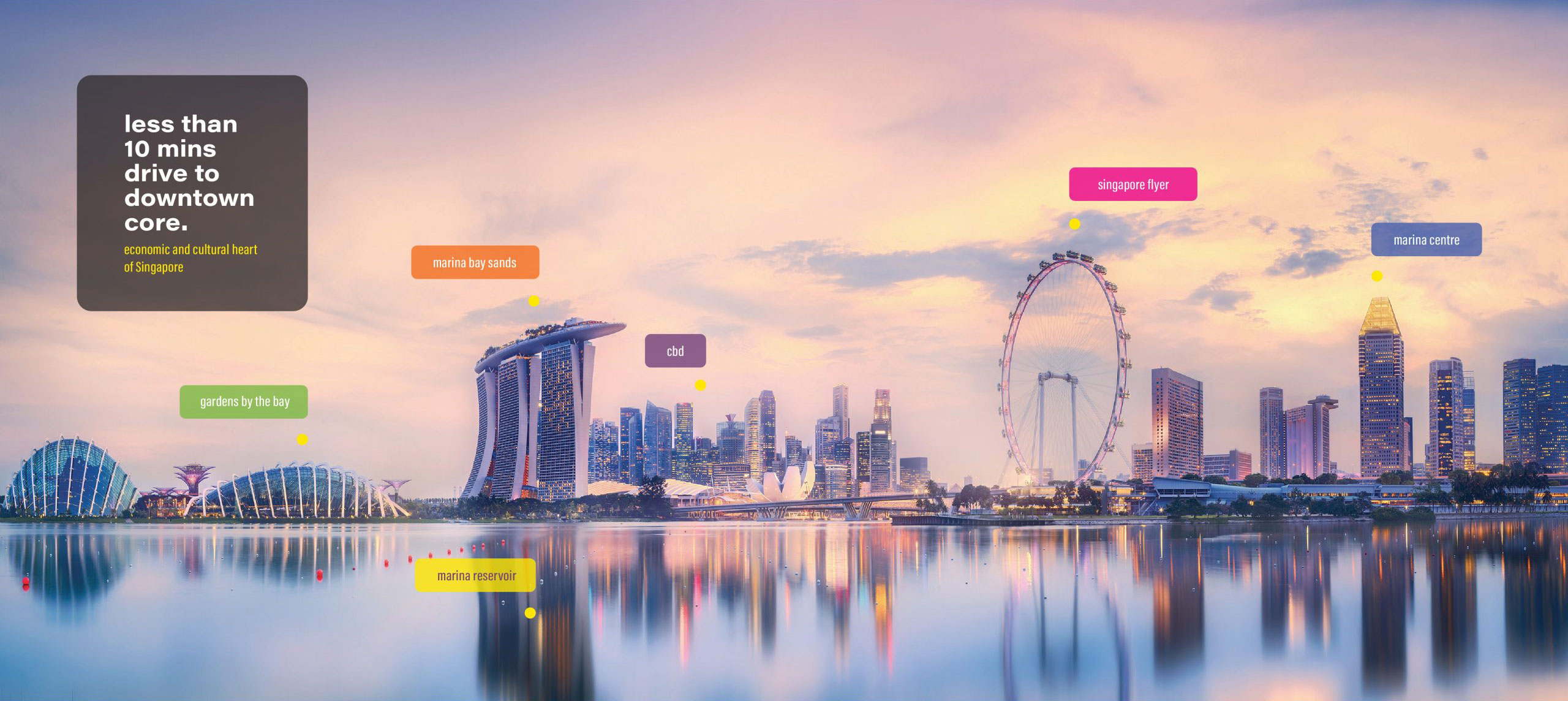 Zyanya has a quick connection to the center, less than 10 minutes away.
CONTACT US IMMEDIATELY to receive the latest news about Zyanya so as not to miss any important thing. Don't let the opportunity pass by and book in advance for exclusive VVIP showflat previews. Sign up with your details below avail great discount offers when you buy your very own unit!
Zyanya Condo - Urban Neighbourhood. Energised Lifestyle.
Find A Choice Unit For Yourself And Your Loved Ones At Zyanya!