Zyanya - surrounding by various famous landmarks as well as proximity to CBD
Zyanya for home buyers or investors with compelling reasons for its ideal choice as a residence. Residents will find convenience and accessibility close to fine dining, renowned local and international schools, and close to the Central Business District and Marina Bay Sands. In particular, the project offers rare dual key units where there is quick access to the rapidly growing Paya Lebar Center and the openness of the surrounding area, which represents a good long-term appreciation property. term. Most are less than a 10-minute drive to these financial areas. Or residents can choose other public transport.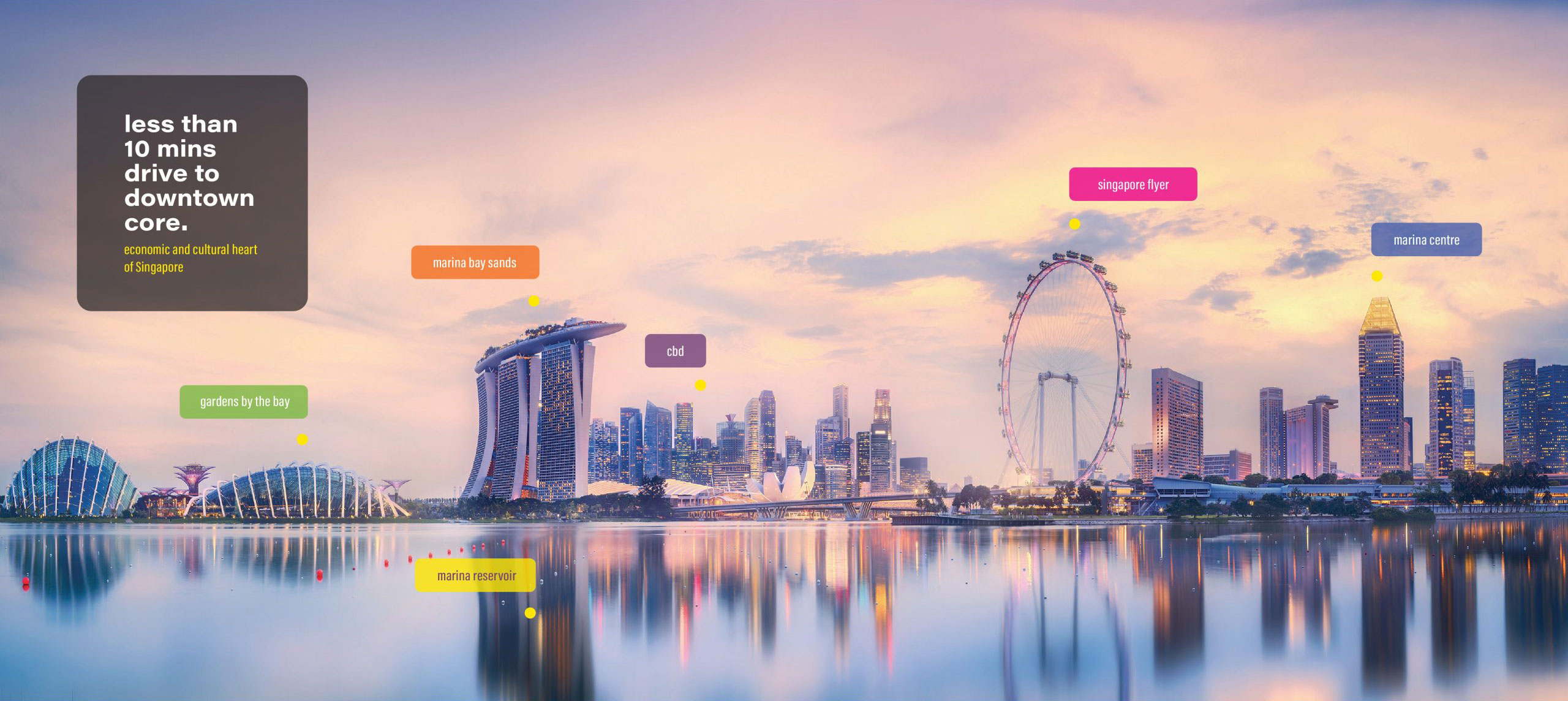 Zyanya: a short drive from the up-and-coming Paya Lebar Central
Zyanya Singapore is surrounded by many famous landmarks such as Singapore Sports Centre, National Stadium, Singapore Indoor Stadium Aquatics Centre, OCBC Aquatic Centre, and Kallang Theatre. Under the URA Master Plan 2019, Kallang Riverside in Kampong Bugis will be developed into a riverside residential area and a car residential area. So we can expect many amenities coming up along Kallang Riverside like the Riverfront Hotel, Shopping Mall & Restaurant & around 4,000 Residential Houses.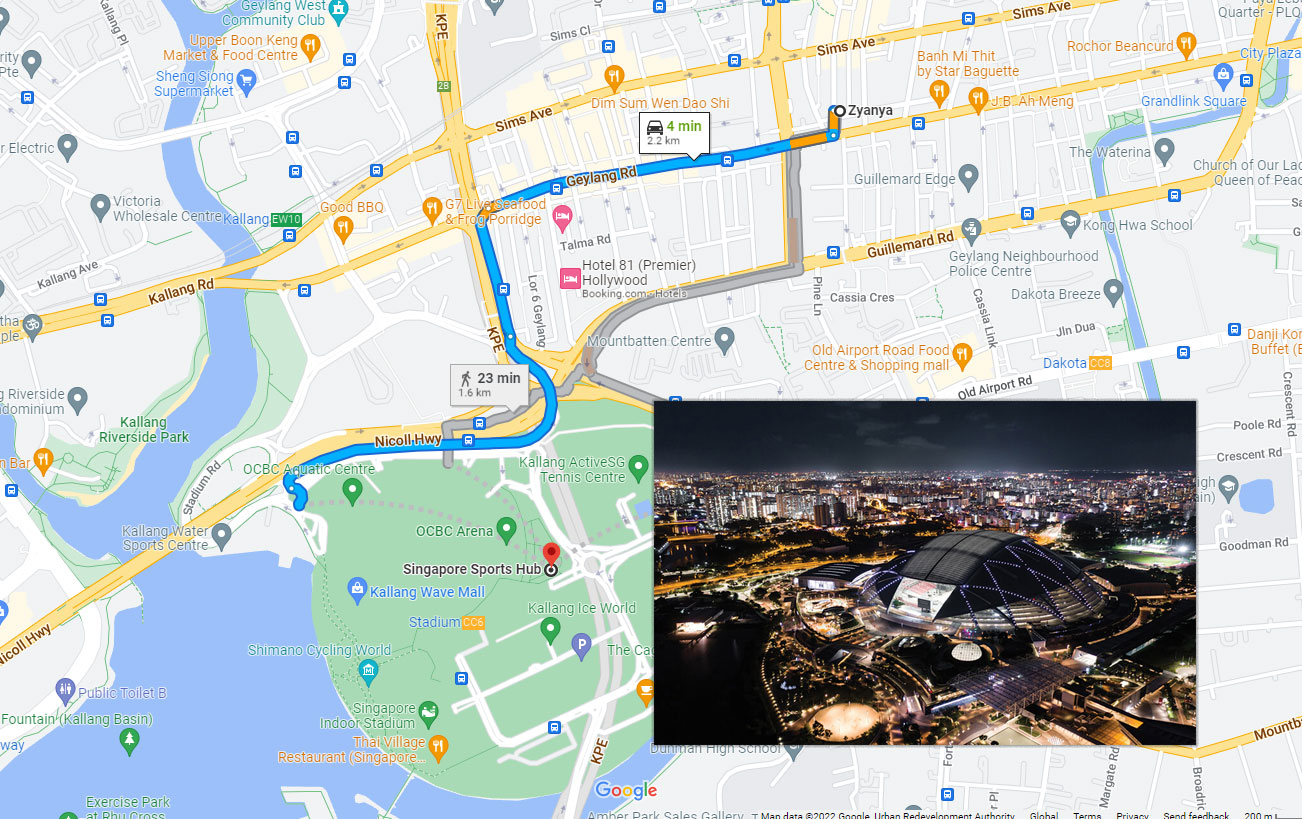 Zyanya: 4 minutes drive to Singapore Sports Hub
ZYANYA - AN INDEAL HOME FOR PLAY, WORK AND LEARN
Details of famous landmarks close to Zyanya Condo
Towards the East and West of Zyanya Condo is Paya Lebar Sub-region Center, where the centers of finance, research and headquarters of leading domestic and foreign enterprises converge. That means residents of Zyanya not only have many job opportunities, but also can move easily between home and work.
Zyanya Residences offers residents and families the most convenient access to workplaces, co-working spaces, offices, retail stores, and more. Paya Lebar Square is one of them with a multitude of amenities. Moving around Singapore is also very easy as all locations are conveniently connected by MRT, bicycle, car or moving to the airport. This will be a new space extremely convenient for business development, offices, industry, research, learning and innovation.
An ideal workplace shows more productivity and creativity when working from a co-working space. With reduced distractions, teamwork, and on-site amenities prioritized, all of which contribute to a collaborative workspace, workers can often do better and enjoy their work. their work in a shared work environment more than in other working arrangements. Smaller businesses and independent professionals find coworking to provide affordable office space with mission-critical business needs like high-speed internet, printers, and meeting rooms.
Get the latest news about Zyanya so as not to miss any important thing. Don't let the opportunity pass by and book in advance for exclusive VVIP showflat previews!!!
Zyanya Condo - Urban Neighbourhood. Energised Lifestyle.
Aspiring Owners of Zyanya may browse and download both Zyanya E-Brochure and Zyanya Floor Plan here.