Zyanya Condo and a team of reputable developers with future development potential
Zyanya is a newly launched development at 8 Lorong 25A Geylang in District 14. It is one of the rare residential developments located in a prime location of Geylang. The apartment is developed by NNB 8 Development Pte. Ltd, a joint venture consisting of reputable developers in the real estate world, namely Neo Group, Boldtek Holdings Limited, Exclusive Development and Sovereign. The condo is expected to be completed in 2024. Zyanya formerly Advance Apartments, offering just 34 units, is sure to suit the needs of different types to suit your lifestyle choices. future residents.
Zyanya Condo is developed by a joint venture led by Singapore-listed food catering company Neo Group and construction company Boldtek Holdings, Sovereign Group and Sovereign, an advisory service firm. NNB8 which was nominated the purchaser of the property was incorporated on Dec 28 2020 by Neo Group's 50% owned joint venture company, NNB Global Development. In which, Neo Group Limited and its subsidiaries continue to commit to high standards of corporate conduct. The Board of Directors and Executive Board believe that good corporate governance is key to the integrity of the Group and essential to the long-term sustainability of the Group's business and operations. Read more Neo Group Details here to get information about one of the reputable developers.
In addition, Boldtek Holdings Limited, together with its subsidiaries, is primarily engaged in providing building construction, interior decoration and finishing services in Singapore through its wholly owned subsidiary Logistics Construction and BoldTek Projects Pte. Ltd (FKA Apex Projects Pte. Ltd). Boldtek Holdings has a track record of more than 30 years in Singapore's construction business, having executed many public and private projects as the main contractor. It was listed on the SGX-ST Catalist on January 18, 2013.
With many prestigious awards over the years, Neo Group and Boldtek Holdings have firmly established themselves in the construction and real estate industries. Along with that, the principal activity of NNB8 will focus on property development, property investment and property management. The effective interest of Neo Group in NNB8, through NNB Global Development is 40%. The offer was accepted by majority of the registered subsidiary proprietors of the property on Dec 22, 2020.
Discover More About Zyanya Developers Rewards Here!
Learn more about prestigious awards of Zyanya Condo Developers now!
The development potential of Zyanya Condo in the future
Zyanya Residences is a boutique development located in one of the premier neighborhoods in Singapore. With a wide range of apartments from 1 to 4 bedrooms, the apartment is sure to suit the needs of different types of residents to match their lifestyle choices. This development promises to be one of the most exciting new launches in the future, bringing wonderful and memorable moments in their own homes. The modern convenience of Zyanya Condo's available residential facilities are certainly convenient and enjoyable. In a press release, the developer indicated that pricing will start at $1,590 psf. The boutique development includes one- and two-bedroom apartments, five three-bedroom apartments plus dual study locks, and four four-bedroom penthouses. If you are interested in any type of apartment Zyanya, do not hesitate to contact us immediately, we will reserve the unit for your while you make your way down, to avoid disappointment.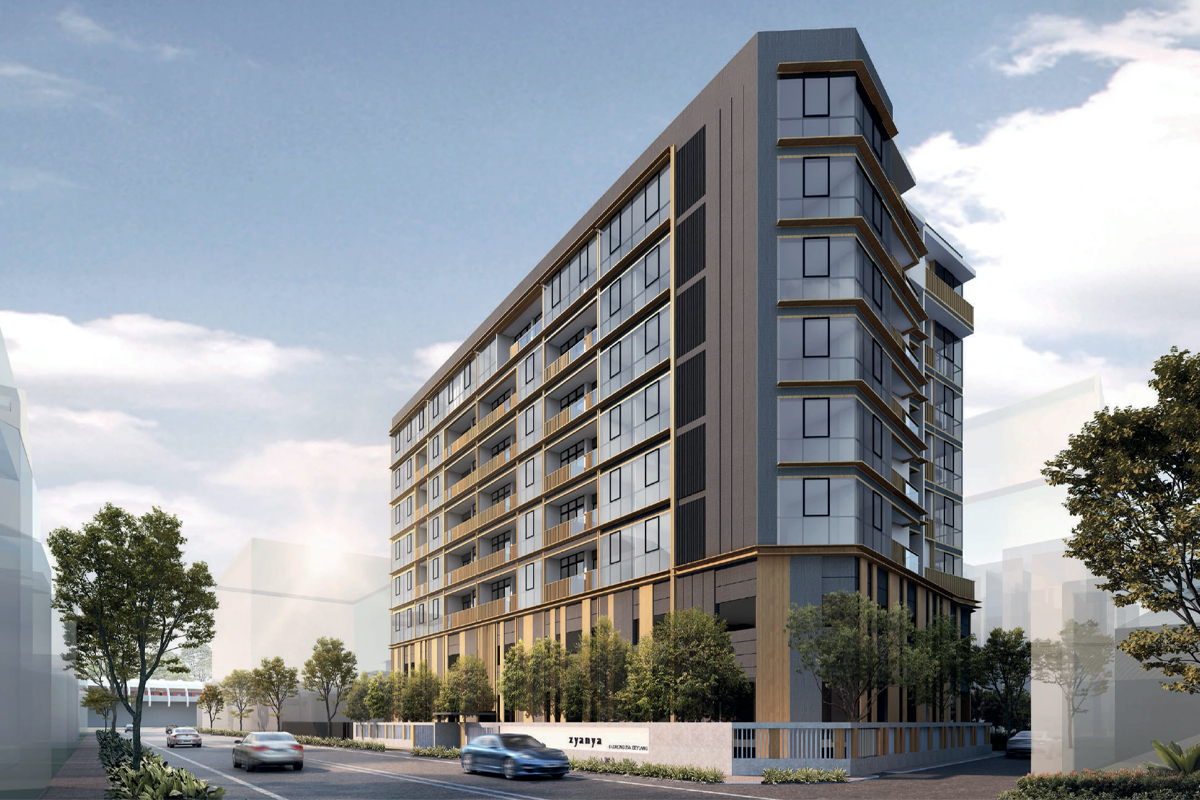 The development potential of Zyanya Condo in the future
Get more Zyanya Condo latest news immediately to not miss any important things and reserve or book a unit before coming to our showflat if you're interested in!
Zyanya Condo - A Home Without Peer For A Life Without Compare
Sign Up Now For An Exclusive Vvip Preview And Enjoy Exclusive Discounts