Top 3 MRT stations in the vicinity of Zyanya Condo
Zyanya is a newly launched project located at 8 Lorong 25a Geylang, a prime location in Central East, District 14. Expected to be completed in 2025, Zyanya enjoys free ownership and has a collection The collection consists of only 34 exclusive apartments, embodying carefully selected luxury in the perfect cityside residence. The apartment's address is within easy reach of the country's Central Business District (CBD), just a few minutes' drive from the condo. The apartment has convenient connections to major roads such as Pan Island Expressway, Central Expressway and Kallang Paya Lebar Expressway, providing convenient connections to different areas of the country. In addition, people living here can easily go anywhere in the city thanks to the traffic-free rides of the nearby subway stations. Here are the top 3 MRT stations with the shortest distance to the condo, check it out!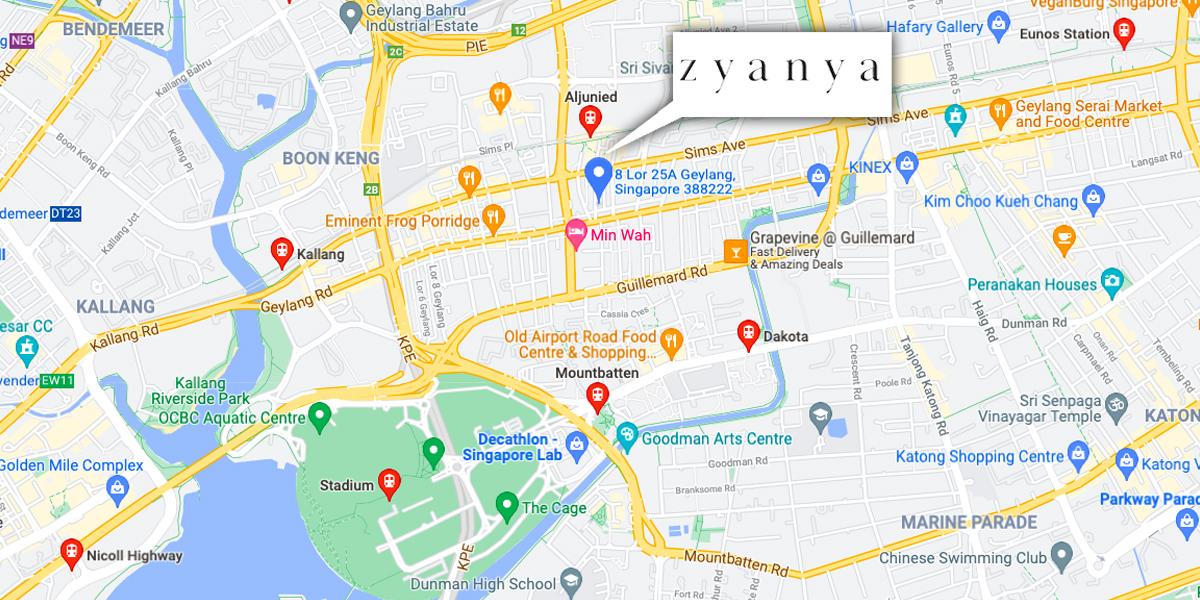 Top 3 MRT stations in the vicinity of Zyanya Condo
Aljunied MRT Station - nearest metro station to Zyanya Condo
Only 350m from Zyanya Condo, people only take less than 5 minutes to walk to Aljunied MRT Station. This is an overground tram station along the East-West Line (EWL). It is located in the Aljunied planning subdivision and is located along Aljunied Road, near the intersection with Sims Avenue. The station is named after Aljunied Road, which in turn was named for Syed Omar Aljunied (1792-1852), a wealthy Arab merchant who owned a large area of ​​farmland in the area, and contributed to the development of early Singapore by its philanthropy. The station currently serves the Geylang area, including the nearby HDB properties at Sims Place and Geylang East Central, small condominiums in many areas of Geylang, and many businesses and institutions located around the Industrial Park, Sims Avenue and many shops in Geylang area.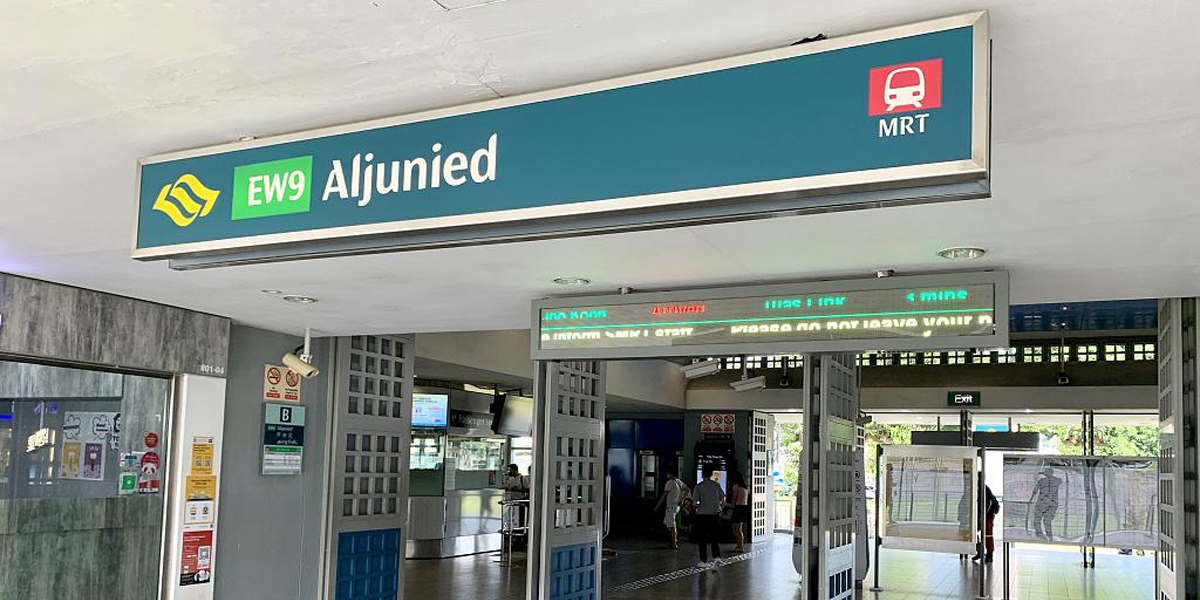 Aljunied MRT Station - nearest MRT station to Zyanya Condo
Discover More About Zyanya Amenities Nearby Now
Learn more about interesting places nearby Zyanya Condo!
Dakota MRT Station nearby Zyanya Condo
In about a 5-minute drive, residents of Zyanya Residences can reach Dakota MRT Station - a station located along the Old Airport Road between the Jalan Dua and Dakota Crescent intersections in central Geylang. Dakota MRT Station is a subway station (MRT) on the Circle line, next to the Geylang River, named after the Dakota DC-3 plane that used to land regularly at Kallang Airport in the past. This station primarily serves Old Kallang Airport and is within walking distance of Mountbatten MTR station and neighboring apartments and schools.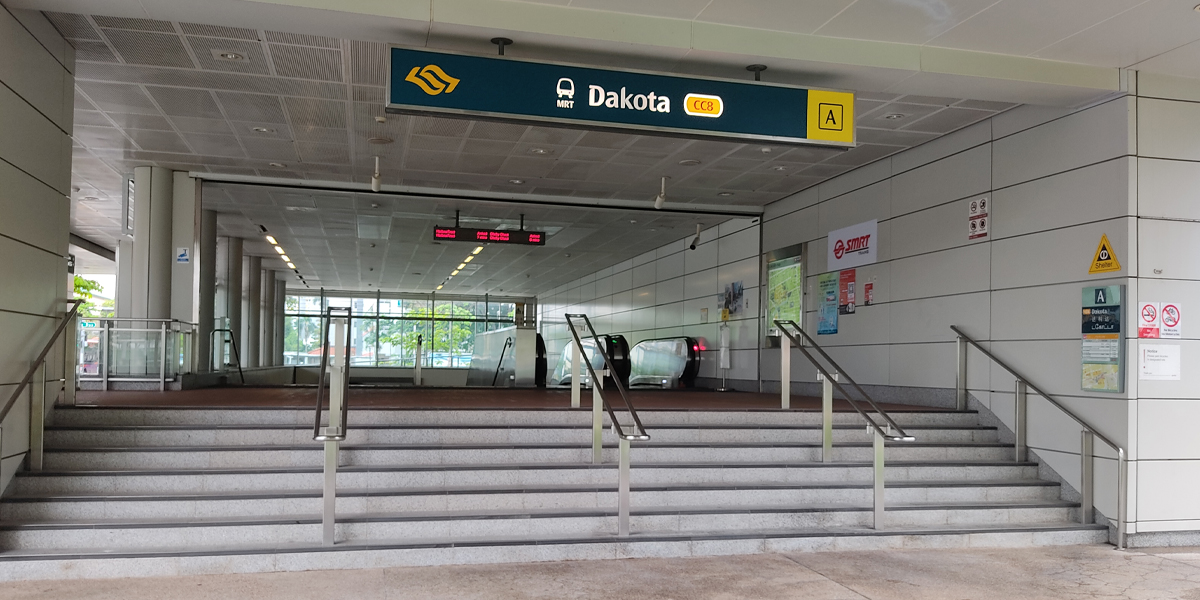 Dakota MRT Station nearby Zyanya Condo
Mountbatten MRT nearby Zyanya Condo
Also within a 1km radius, residents of the condo can reach Circle Line's Mountbatten MRT within a 6-minute drive. The station is located between the Kallang and Geylang planning areas. It was built below the intersection of Mountbatten Road, Old Airport Road and Stadium Avenue. Serving the Mountbatten subregion, the area and station are named for British Admiral Lord Louis Mountbatten (1900-79), Supreme Allied Commander of the Southeast Asia Command, who accepted the surrender of Japan versus Singapore during World War II. In addition to residential apartments, Mountbatten Station also serves nearby schools, markets and fast food outlets at Stadium Avenue.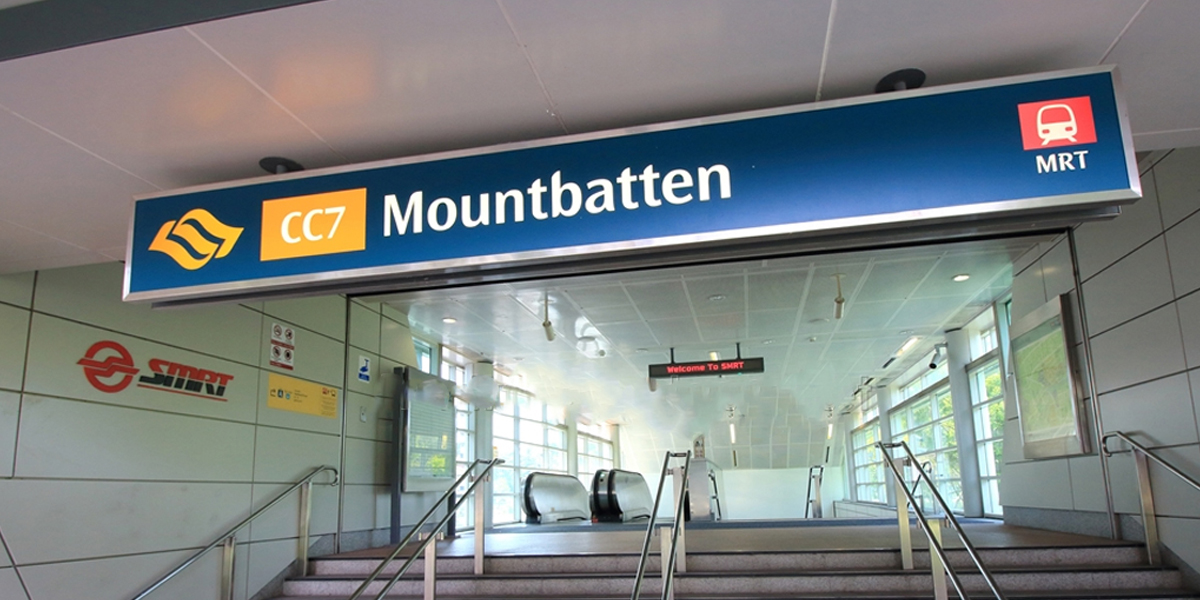 Mountbatten MRT nearby Zyanya Condo
Stay connected with us to get Zyanya Condo latest news immediately to not miss any important things. Don't let the chance pass and book for an exclusive vvip showflat preview. Sign up with your details below avail of great discount deals when you buy your very own unit!
Zyanya Condo - Revel In The Pleasures Of A Prime City Location
Find A Choice Unit For Yourself And Your Loved Ones At Zyanya!