Recommendations of shopping malls and recreational hubs nearby Zyanya Condo
Zyanya is found at a prime location in District 14, 8 Lorong 25a Geylang. The condo is within easy reach of the Central Business District (CBD) with just a few minutes' drive. In addition, the apartment has excellent connections to major roads including highways such as Pan Island Expressway, Central Expressway and Kallang Paya Lebar Expressway which provide convenient connections to various areas. in the country. With a traffic-free ride, you can easily reach the area of ​​metro stations such as Lavender MRT, Mountbatten MRT, Mattar MRT and Aljunied MRT in just a few minutes' drive. Leisure time is certainly more enjoyable and leisure facilities and shopping malls are located nearby. With shopping centers and recreational hubs, you will have moments of fun and relaxation with family and friends on weekends. Here are some shopping and entertainment centers close to the condo, making your life more convenient than ever.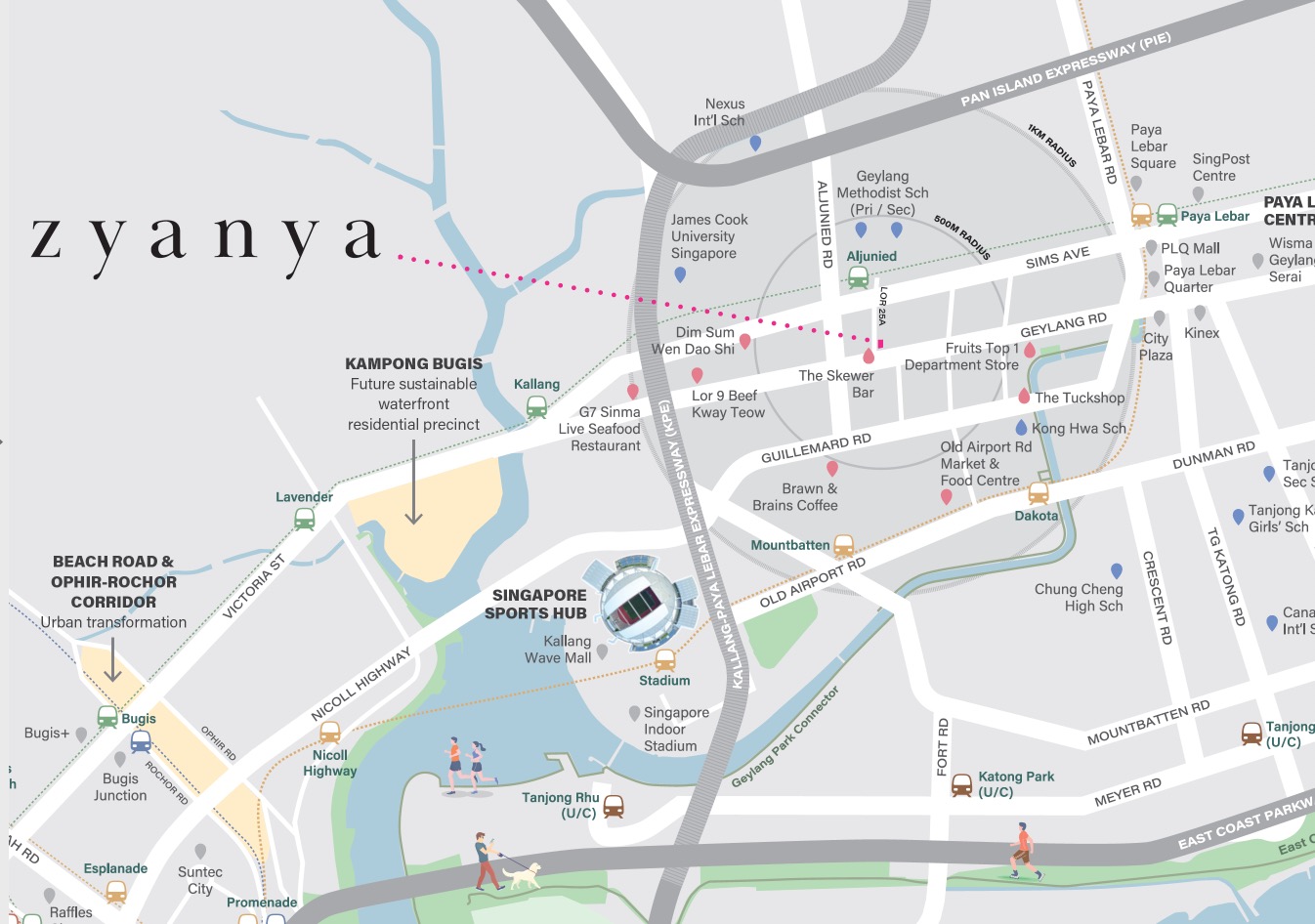 Zyanya Condo location map with attractive amenities nearby
Paya Lebar Square nearby Zyanya Condo
Just a 7-minute drive from Zyanya Condo, Paya Lebar Square is right in the heart of Paya Lebar Area. It is smoothly connected to the Paya Lebar MRT interchange via East-West Line or Circle Line. Paya Lebar Square is a thriving commercial complex that includes a 10-storey office tower and 3-storey retail experience.
The mall is home to over 100 stores and F&B options including restaurant chains Keisuke, Jollibee, Giant Supermarket, OCBC, Miniso, ensuring we have a wide variety of choices and tastes for you. With a mix of carefully curated shops and restaurants, Paya Lebar Square aims to offer shoppers a fun, cozy experience and great value.
Singpost Centre nearby Zyanya Condo
Residents of Zyanya Residences can easily reach SingPost Center within a short walk. It is a attractive place for services, lifestyle and home entertainment serving the needs of residents from neighborhoods and office workers in the area. The shopping center spans five floors, with familiar names such as the NTUC FairPrice supermarket, an 8-hall Cineplex of the Golden Village, family entertainment stores, a refresher center and food court operator Kopitiam.
SingPost Center (or Singapore Post Center) is the headquarters of the General Department of Post and Telecommunications. In 2021, you're more likely to dine at the SingPost Center than do any postage there. You will find that the food options at SingPost Center are varied and affordable. There are local and international restaurants and cafes catering to many tastes.
Discover Zyanya Amenities Now!
Explore more attractive destinations nearby Zyanya Condo
Joo Chiat Complex nearby Zyanya Condo
Located in Joo Chiat locality in the east of Singapore, within 8-minute drive from the condo, Joo Chiat Complex is a shopping mall of cultural significance. Once known as the Changi Market, the complex was an important trading post for Malays, Indians and Chinese in the 1960s and still is today. While it could be rightly called a kind of old-school mall, it has stores that sell products that have a good mix of Malay, Chinese and Indonesian cultures. Other than today's modern building, the old complex Joo Chiat is the place where the exchange and trading of fabric products, textiles, costumes, jewelry and Malay cuisine take place. Located at the beginning of Joo Chiat Street, this co-op is the opening point for a full exploration of this unique heritage city.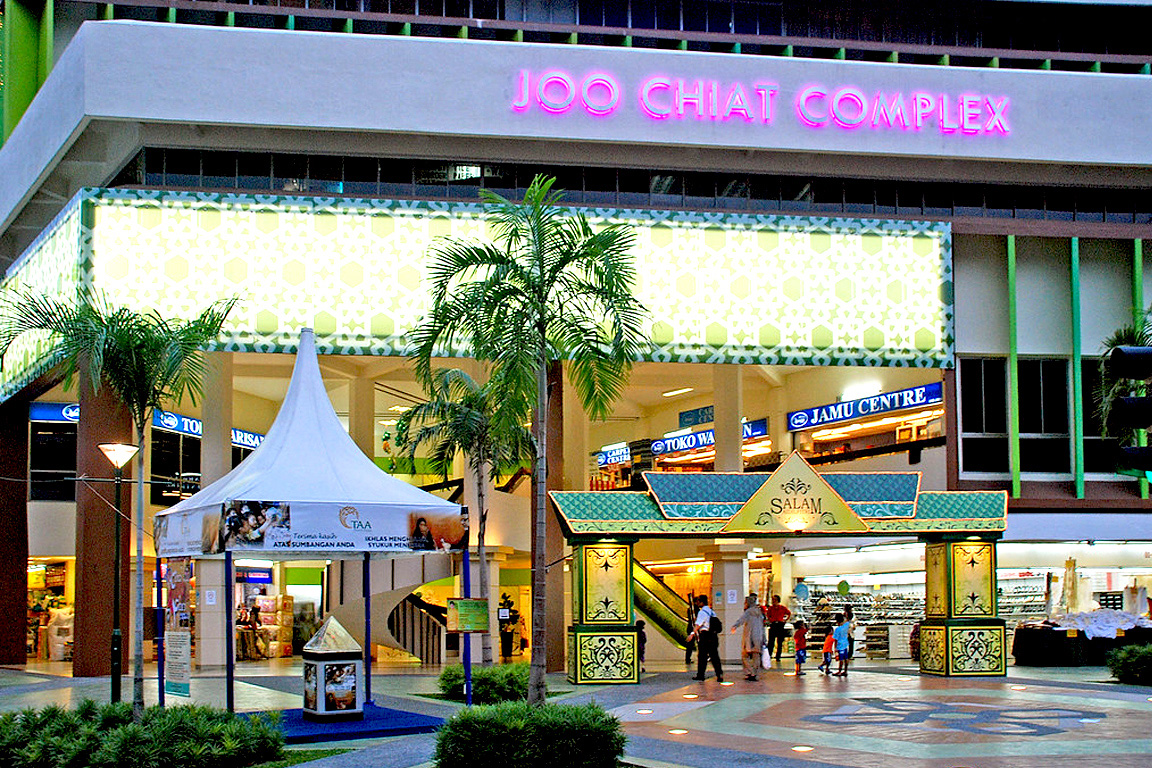 Joo Chiat Complex nearby Zyanya Condo
For more Zyanya Condo latest news, kindly follow our website and be among the first to know about exclusive project news and information!
Zyanya Condo - Located In Heart Of Key Growth Area
Sign Up Now For An Exclusive Vvip Preview And Enjoy Exclusive Discounts.