List of 3 reputable hospitals and medical center in the Zyanya Condo neighborhood
Zyanya Location is situated in a hustle and bustle area at 8 Lorong 25a Geylang, district 14. The development has great accessibility to major expressways such as Pan Island Expressway, Central Expressway and Kallang Paya Lebar Expressway are conveniently connect to various areas in the country. Moreover, residents living here can take easy to MRT stations like Lavender MRT, Mountbatten MRT, Mattar MRT and Aljunied MRT stations area in the area. With a strategic location and excellent transport connections, the condo brings true value to residents when you will never have to worry about your health emergencies or routine checkups with easily accessible to reputable medical facilities right at your doorsteps. This article today is suggestions for major prestigious hospitals and medical centers nearby the condo.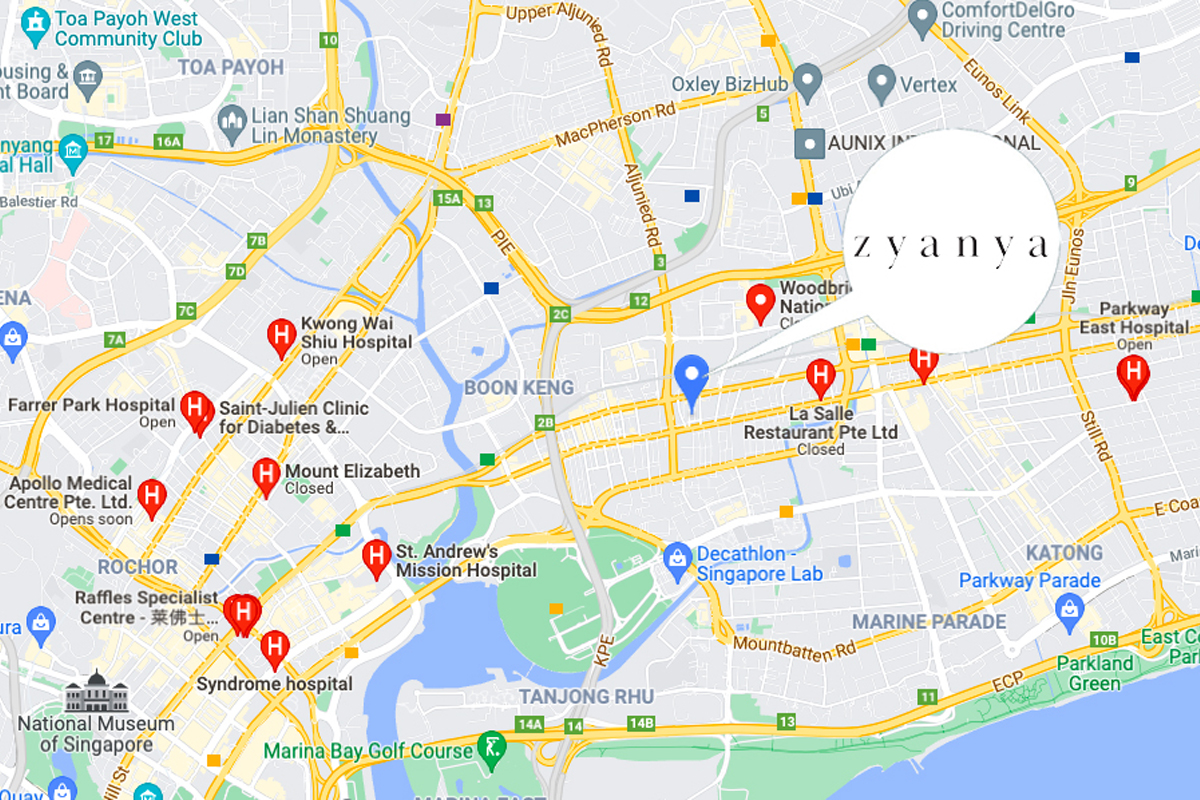 Hospitals and medical center in the Zyanya Condo neighborhood
Discover Zyanya Condo Location Map to get more information about the connectivity and conveniences nearby the development!
1. Raffles Hospital - 9 minutes drive from Zyanya Condo
Zyanya Condo has such a short distance to Raffles Hospital that you just take about a 9-minute drive from the development to the hospital. Raffles Hospital is located at North Bridge Road, which is a hospital built around the demand of the patients, offering specialist services amalgamated with some of the most advanced medical technology. The hospital provides 24-hour emergency services, family medicine services, health check-ups, and a wide range of multidisciplinary specialty clinics. The hospital is also equipped with beautifully appointed wards, day surgery, angiography suites, delivery suites, operating theatres, intensive care unit, and neonatal intensive care unit. The hospital also has its own radiology, clinical laboratory, pharmacy, dietetics, rehabilitation, and Traditional Chinese Medicine departments.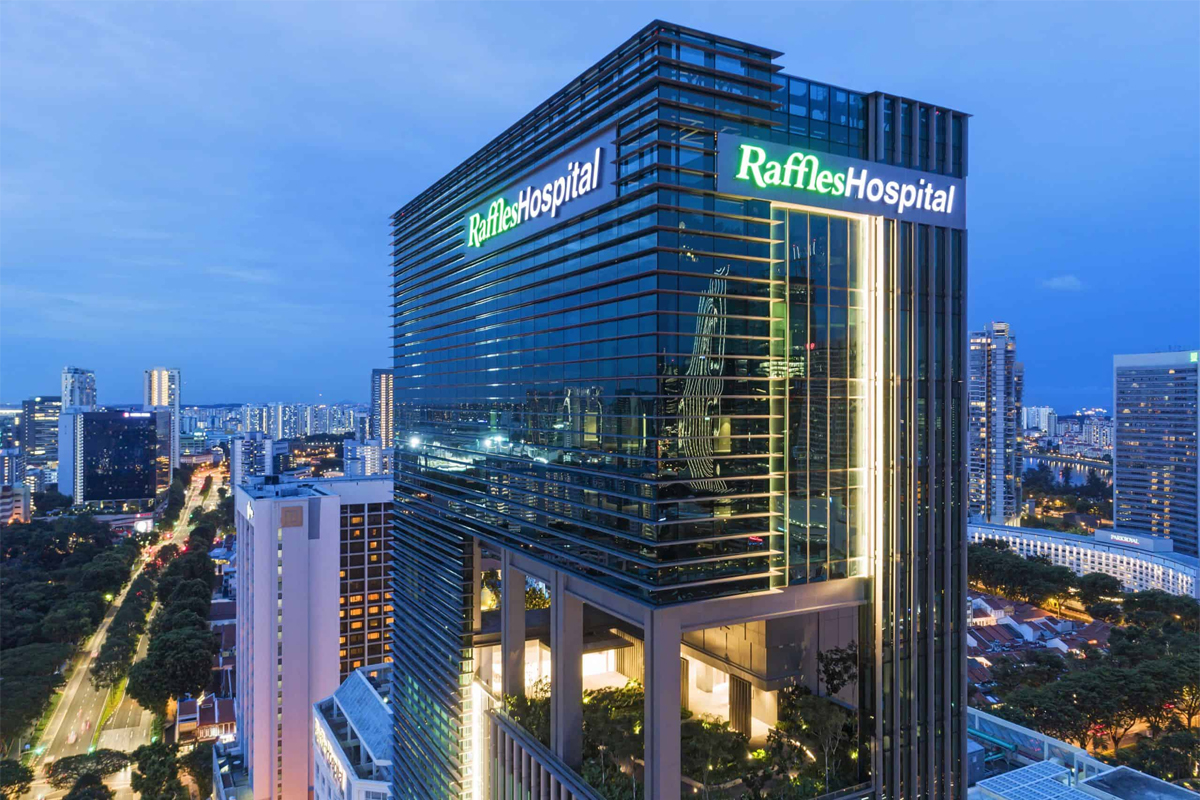 Raffles Hospital nearby Zyanya Condo
Explore Attractive Amenities Nearby Zyanya Condo Now!
2. Kwong Wai Shiu Hospital - one of the oldest hospitals nearby Zyanya Condo
Within approximately 4km from Zyanya Residences, Kwong Wai Shiu Hospital is one of the oldest charitable medical institutions in Singapore. The hospital was built with the policy of creating the value of compassion and serving the community, focusing on supporting and serving the poor and elderly in the city.
The hospital is equipped with a separate nursing area with 600 beds and an abundant medical staff, professionally trained and experienced, specializing in inpatient related services, Rehabilitation and Traditional Chinese Medicine (TCM) Center. The hospital has a benevolence in providing a wide range of high quality and convenient health care services to the poor.
Kwong Wai Shiu Hospital nearby Zyanya Condo
3. Farrer Park Hospital - the hospital with the modern equipment nearby Zyanya Condo
Just about 11 mins drive from Zyanya, Farrer Park Hospital is located on Farrer Park Station Road, is one of the private tertiary healthcare hospitals established to provide convenient and modern treatments, providing the best experience for patients. patient. The hospital provides up to 220 beds with 4 inpatient suites and 18 operating rooms including major surgery, cardiology and endoscopic suites. Here, the Hospital is equipped with a modern smart system with doctors equipped with tablets or smartphones linked to the hospital's system, allowing them to get real-time updates on their results. patient test results. Besides the technological aspect, the design of the hospital is designed with a space close to nature and art with more than 700 curated paintings and 15 gardens located a few steps from the hospital's inpatient suites, giving patients mental comfort, walking around the view while restoring the hospital's health.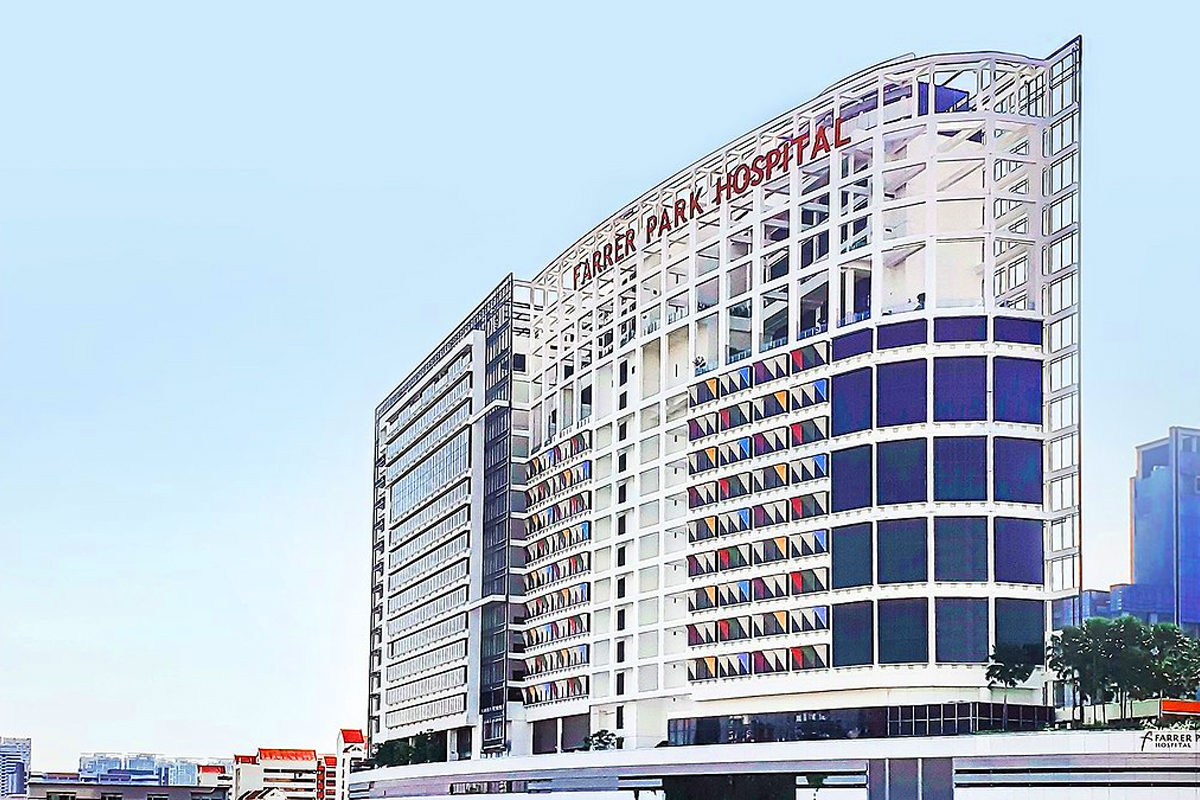 Farrer Park Hospital nearby Zyanya Condo
Learn more Zyanya Condo news to not miss any latest information being updated on a daily basis in our website!
Showflat Viewing Registration
Grab your unit now and be able to take advantage of discounts and promos available at Zyanya Condo