Explore The List Of Interesting Museums Around Zyanya Condo
Located in the historic and multicultural Geylang area, Zyanya is located at 8 Lorong 25A Geylang District 14. This apartment has the advantage of being favored in terms of connectivity, due to its proximity to the main road and only approx. 3 minutes to Aljunied MRT station. In terms of project details, this freehold development will be 8 stories high, cover an area of 1061.80sqm, include 34 stylish apartments from 1 to 4 bedrooms and be developed by NNB 8 Development Pte. Ltd. This beautiful condominium is just a few minutes' drive from the Central Business District (CBD) and connects to major roads including motorways such as the Pan Island Expressway, Central Expressway and Kallang Paya Lebar Expressway, providing Residents can easily move to anywhere in the city.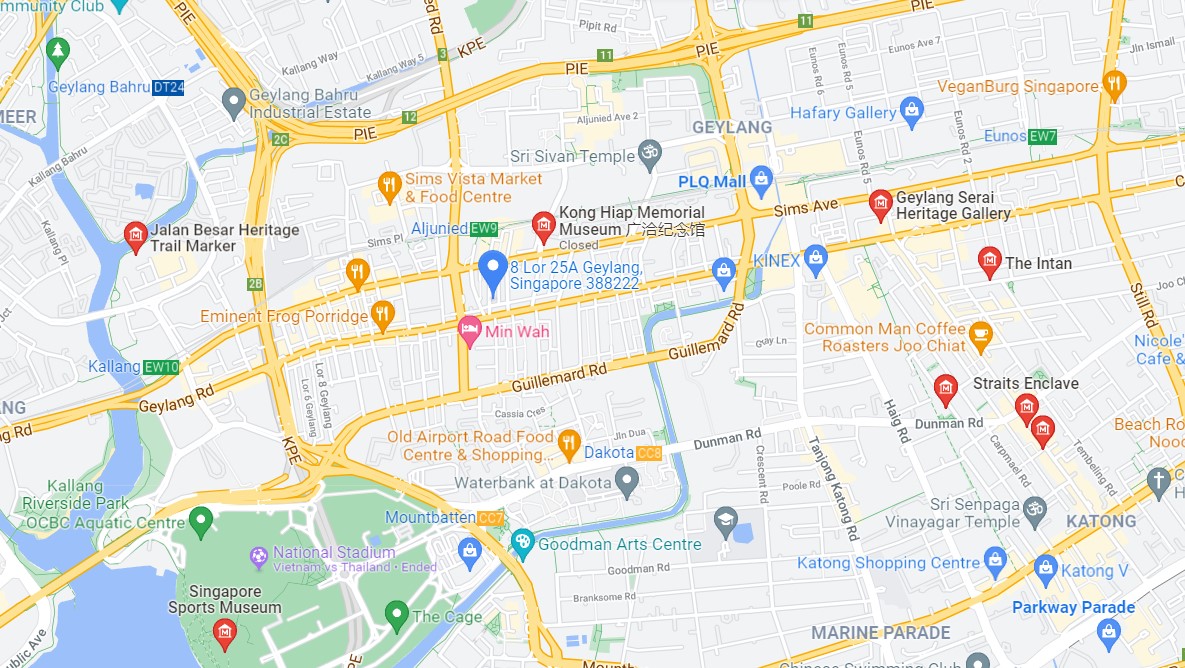 Zyanya Condo enjoys a privileged location close to the museums in the historic Geylang district
Because it is located in a historical area, Zyanya Condo is also naturally located near museums with diverse themes such as history, art, culture and living values. You may not know that museums change our lives. It is home to educational, entertaining and inspirational themes. In addition, the museum provides space for social interaction and constructive reflection on life or any subject matter. If you are a person who is interested in all living values, then around your apartment, especially this new project, there will be many famous museums, where you can go to visit, learn, and learn. Some nearby museum addresses that you may be interested in are Kong Hiap Memorial Museum, Geylang Serai Heritage Gallery, Eurasian Heritage Gallery, Singapore Sports Museum, Click art museum, National Museum of Singapore, etc.
To inspire Zyanya Residences residents, here are a few suggestions for interesting museums around your home that you should visit. The first is a correspondence about where you live, according to the motto "Living in Geylang - understanding Geylang". You should visit the Geylang Serai Heritage Gallery, where everything about Geylang is compiled, displayed, and helps you understand the history of Geylang Serai. Did you know that during the first half of the 19th century, Geylang Serai was one of the earliest settlements to spread out from Singapore Town (today known as the Civic District). Next, if you are a sports lover, head to the Singapore Sports Museum, one of the major museums in Singapore, located at the Singapore Sports Center in Kallang. It is an archive dedicated to sharing the rich and long heritage of sports in the country. Take your time to visit the museums near this apartment to learn, explore and have other interesting intellectual experiences.
For more latest news about Zyanya Condo. Follow the news section to keep up to date with the latest news, don't forget to contact us to receive a special price from the sales team!